Bermudagrass (Cynodonspp.) is a warm season Perennial grass and a major turf species for sports fields, lawns, parks, golf courses, and general utility turfs.It is also used for cut-and-carry, hay and deferred feed. It is found in over 100 counties throughout the tropical and subtropical areas of the world. It grows best under extended periods of high temperatures, mild winters and moderate to high rainfall. It is highly tolerant to drought and heavy grazing and therefore extremely valuable for pasture.
Bermuda grass is sometimes called wire grass, devil grass, couch grass or dogtooth grass. It is a rapidly growing warm-season grass which spreads by both rhizomes and stolons. Although it is relatively easy to grow in average, well-drained soils, it is relatively high-maintenance grass. Rhizomes grow 1 to 6 inches deep, but can grow deeper in disturbed areas. Leaves are smooth, pointed, and sprout white hairs where the blade meets the sheath. Leaf stems are prostrate, while flowering stems are upright with a cluster of 3 to 7 spikey branches on the end. In the warm-season growing periods of spring and summer, Bermuda grass can be planted by seeding or by laying sod. The fine- to medium-texture pointed blades are relatively wide, creating a dense, deep green carpet of grass.
Blackjack Grass
Riviera Bermuda Grass
Jackpot Bermuda Grass
Yuma Bermuda Grass
Midland Bermuda Grass
Yukon Bermuda Grass
Tifway 419 Bermuda Grass
TifTuf Bermuda Grass
Tahoma 31 Bermuda Grass
Bimini Bermuda Grass
Midiron Bermuda Grass
Sahara Bermuda Grass
Princess 77 Bermuda Grass
Coastal Bermuda Grass
Tifton 68 Grass
Callie Bermuda Grass
TifGrand (PP21017) Bermuda Grass
Russell Bermuda Grass
Blackjack Bermuda Grass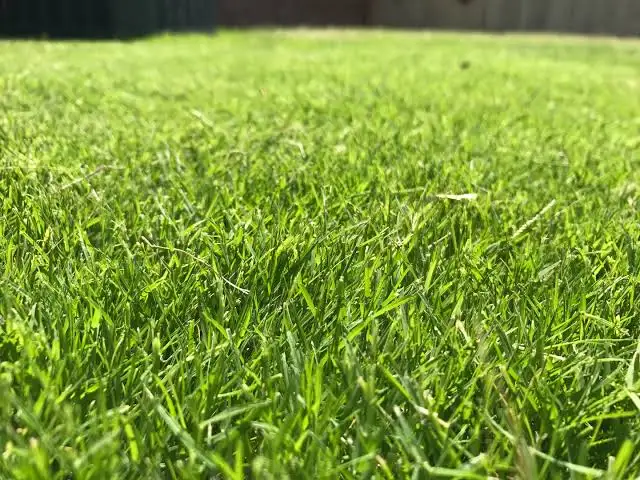 Blackjack Bermuda grass is an improved variety of Bermuda grass used for yards and sports fields. It is known for its elite quality and texture. Blackjack is a very drought tolerant Bermuda grass as well as being bred for resistance to disease unlike many lessor Bermudas. Blackjack Bermuda grass gives best results when less than 3 inches in length.
Since it is a low maintenance grass it is best suitable for your turf as it adds deep green color and density to it. Throughout the hottest summer months this variety of blackjack Bermuda grass adds color and density with vigorous fine blade cultivator. The tolerance level is high as well in cold winter for this remarkable blackjack. You really hit the jackpot when you purchase this seed.
Riviera Bermuda Grass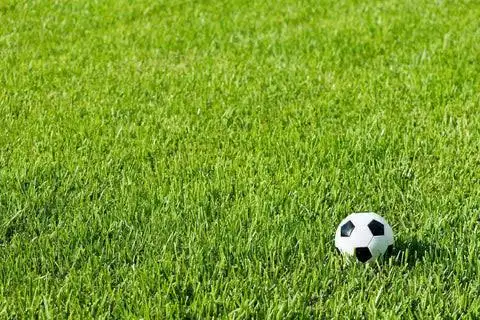 Riviera Bermudagrass is a certified turfgrass that produces a superior turf quality bermudagrass with excellent winter hardiness. Riviera bermudagrass establishes fast from seed and has improved resistance to spring dead spot. Highest quality-rated Riviera bermudagrass ranks first overall for resistance to winter kill, drought tolerance, color, spring green-up, and percent of living ground cover in spring.
Tifway Bermuda Grass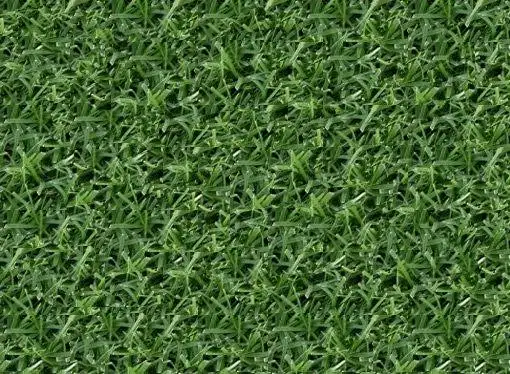 Tifway is a dark green bermudagrass with medium texture and high shoot density. Tifway has better tolerance to pest problems than Tifgreen. Tifway is used in areas of moderate maintenance, such as fairways, sports fields, and higher maintained lawns. Tifway is currently considered the best overall bermuda grass selection for high-quality lawns, sports fields and golf course fairways.
Also Read: Different Types of Ornamental Grasses For Landscaping
Midland Bermuda grass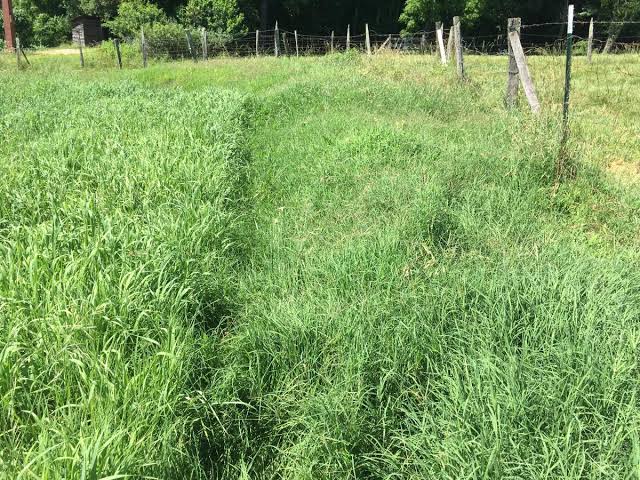 Midland, a hybrid between Coastal and a cold tolerant bermudagrass found in Indiana, was jointly released in 1953 by the USDA and the Georgia and Oklahoma Experiment Stations. It is leafier, darker Bermudagrass green, and tends to produce a more open sod than Coastal. The cultivar is more winter hardy and tends to green up earlier in the spring than Coastal but usually produces less fall growth. Disease resistance is not as good as that of Coastal, and yields are usually lower where winterkill is not a factor.
Jackpot Bermuda Grass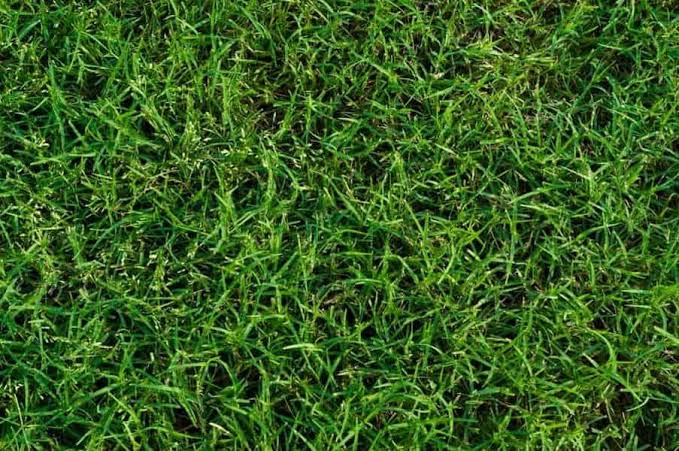 Jackpot is a well-proven variety with excellent performance and turf density; its fine leaf texture and darker color are similar to the hard to plant sprigged varieties. Selected from improved plants found in eastern Washington, Jackpot performs well in cooler parts of the transition zone.
This is a very drought and heat tolerant bermuda that is bred to grow greener, thicker and with finer leaves than common bermuda grass. Jackpot bermuda grass has excellent tolerance to foot traffic and is planted in lawns, pastures, parks, pastures, recreation areas and for erosion control seeding applications.
Yukon Bermuda grass
Yukon was developed by the Oklahoma State University turf research team, in conjunction with the USGA. This Bermuda grass seed is a synthetic variety produced by crossing five parent plants that were selected in 1990 from a cold hardy study, based on the high quality of the grass, making it the most cold tolerant Bermudagrass.
Yukon is the golf course manager's top choice for excellent tees, fairways and roughs throughout the transition, tropical and sub-tropical zones. It also is excellent as a lawn or turfgrass for home owners. It grows well from Florida to North of Tennessee.
Tifway 419 Bermuda grass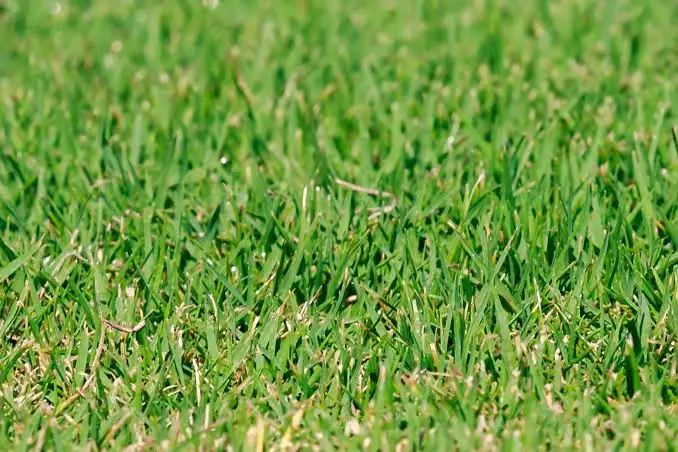 Tifway 419 Bermuda is a dense, fine-textured, low-growing grass with a deep root system. Considered a vigorous grower, Tifway 419 establishes itself extremely quick adding to the benefits of its applications.
This warm-season turf grass requires full sun and has an excellent heat tolerance up to 110 degrees, wear resistance and will recover quickly if damaged. It has excellent cold and drought tolerance. Its disease-resistant qualities will help add many years to the life of your turf grass with fewer maintenance requirements.
Tifway 419 is dormant during the winter with rapid generation during the spring and summer seasons. It is widely used on golf courses, sports fields and commercial and residential lawns.
LaPrima Bermuda Grass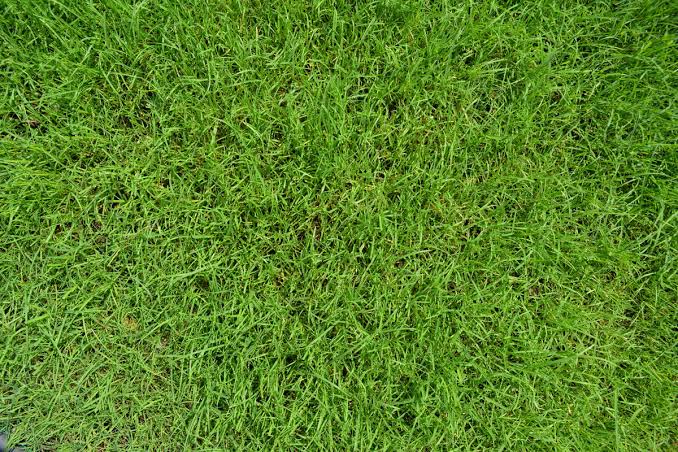 LaPrima exhibits short plant height, which is a distinguishing characteristic among available seed propagated varieties. This bermudagrass is noted for good stolon length and for rapid cover and fill in on planting sites. This can be important for earlier opening and use of planted areas.
LaPrima has a finer leaf texture than most bermudagrass varieties, improved cold tolerance, and has shown better persistence under low light conditions caused by overcast, cloudy conditions, or shade from trees and structures. It is good for golf tees, fairways, roughs, sports fields and high quality lawns.
Also Read: Different Types of Crabgrass For Your Home Garden
TifTuff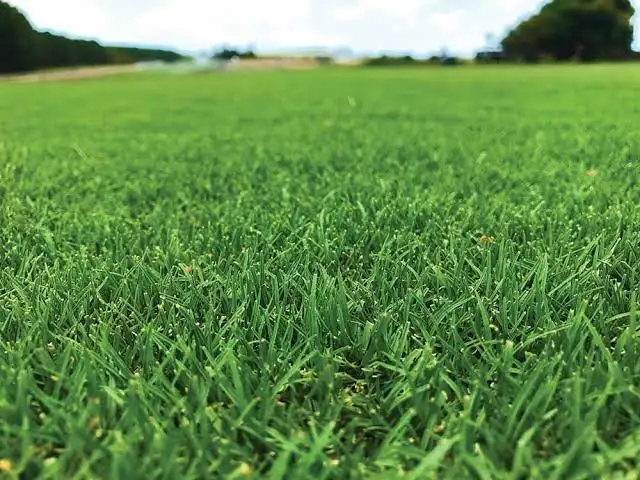 TifTuff is a hybrid Bermuda that has been scientifically researched and developed to handle high wear situations. TifTuf is ideal for a wide variety of applications, both residential and commercial. Its fine leaf blade, deep green colour with dense growth produces a soft leaf to walk on and yet is able to handle high wear situations.
It's a great looking all-round lawn that will retain good summer and winter colour. TifTuf is the perfect choice for those who want a beautiful lawn but without all the hassles of constant mowing requirements or high watering needs and frequent fertiliser applications. TifTuf is a world leading turf grass that performs exceptionally well with minimal maintenance.
Tahoma 31 Bermuda Grass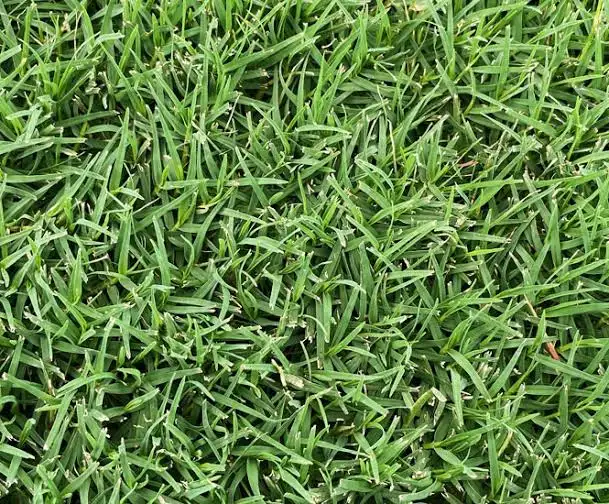 Tahoma 31 Bermudagrass is a bermuda grass cultivar that was developed at Oklahoma State University with the goal of producing a excellent quality bermudagrass that was especially cold tolerant.
Tahoma 31 bermudagrass derives its name from the Native American word, Tahoma, which means frozen water.In test after test, Tahoma 31 bermudagrass shows its exceptional winter hardiness, tested up to 75% more cold tolerant than other bermudagrass varieties. With the additional characteristics of both improved wear tolerance and drought resistance, Tahoma 31 bermudagrass is ideal for sports turf, golf courses and high-quality lawns.
Bimini Bermuda Grass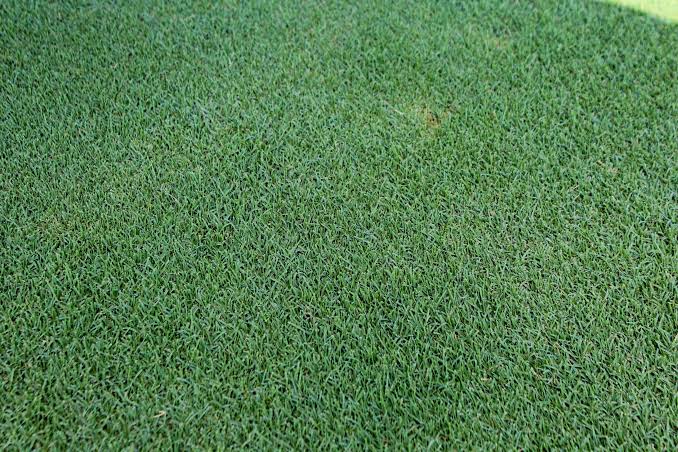 Bimini Bermuda is an improved hybrid Bermuda that forms a fine textured, dense turf with a beautiful dark green color and upright leaf growth. Its dense, rapidly spreading growth habit and quick injury recovery make Bimini one of the most durable turfs available.
Developed specifically for athletic applications such as golf courses, football fields, baseball fields, soccer fields and other high traffic sporting fields, Bimini is widely used in the Southeast for commercial applications. Its soft texture offers a comfortable place for athletes to land, but also creates a suitable and enjoyable lounging area for the home lawn.
Not only does Bimini Bermuda bounce back from heavy foot traffic, but it also tolerates many strenuous weather conditions. It is quick to establish a deep root system which aids in water absorption and heat and drought tolerance. Cold temperatures are not a problem either, as it will survive frost with ease. Bimini will even tolerate neglect and abuse, and is resistant to pests and disease.
TifGrand (PP21017) Bermuda Grass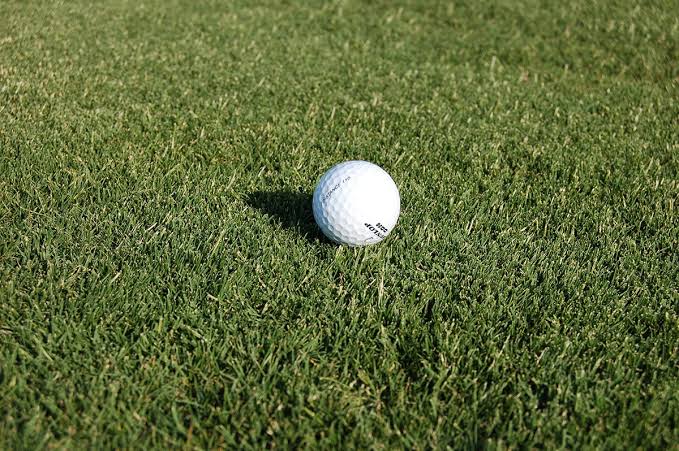 This is a fine-textured bermudagrass (finer than Tifway) that better maintains its dark green colored leaf blades under reduced nitrogen programs than other bermudagrass varieties. It is vigorous growing and has improved shade tolerance. TifGrand was released in 2010, and may be used in residential lawns, sports fields and parks. It is more resistant to spring dead spot disease than common bermudagrass and exhibits non-preference to mole crickets. It is a seed and pollen sterile hybrid.
Midiron Bermuda Grass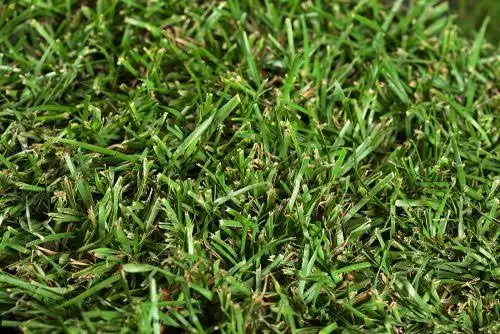 Midiron grass is a type of low maintenance Bermudagrass that grows well in arid regions. Appearance-wise, Midiron has slightly broader leaves than regular Bermuda, and it is slightly darker. From certain angles, Midiron lawns can appear to have a shade of blue about them. The density of the grass is evidenced by the lack of airspaces, even towards the blade tips.
Midiron was bred to be slightly more hardy than standard Bermuda, and the results speak for themselves. The grass is denser and spongier under pressure, making it a popular choice for athletic grounds, parks, school play areas and yards with a lot of foot traffic and rough use.
Also Read: Fast Growing Trees From Around The World
Princess 77 Bermuda Grass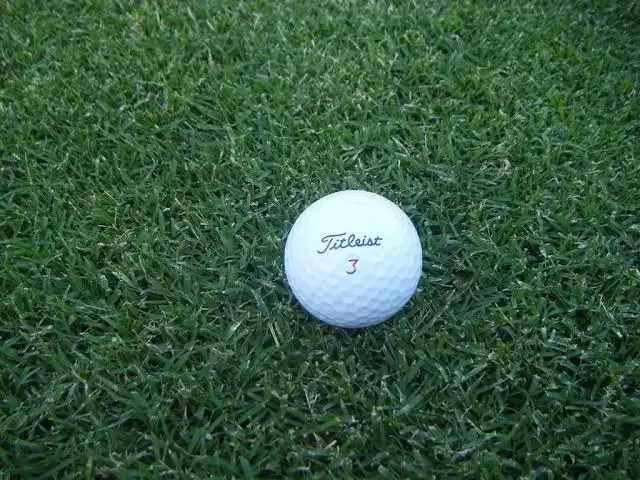 Princess 77 is a one of the newer "high quality" fairway type certified bermudagrasses that was developed out of a private breeding program. Its dense texture and good color, coupled with low mowing heights make it a popular choice for warm season areas of the Southern US states for sports fields, parks, stadiums, golf fairways and home lawns. It has shown good winter hardiness in Georgia, Kentucky, Tennessee, and Oklahoma. It produces no seed, therefore, must be vegetatively propagated.
Costal Bermuda Grass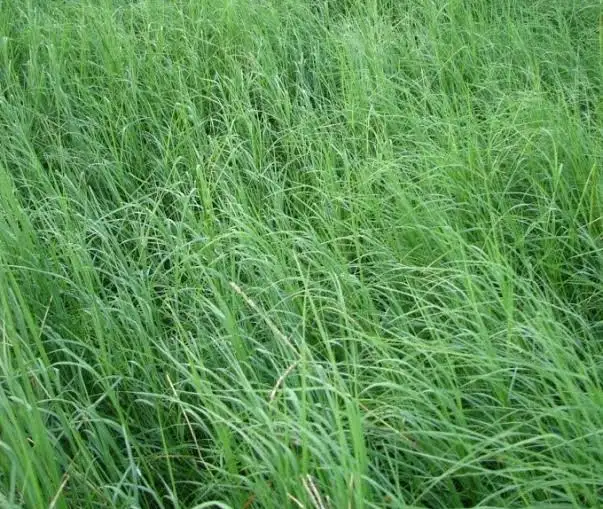 Costal Bermuda grass produce both rhizomes and stolons and is adapted to a wide range of climatic conditions. It has exceptional longevity, readily responds to fertility and irrigation, and possesses better drought tolerance than common. Coastal is also tolerant of heavy grazing pressure or frequent and close defoliation. Coastal is the most widely planted bermuda grass in Texas. However, Coastal bermudagrass is susceptible to freeze injury and will be killed out in areas where the soil freezes. It is truly a "miracle grass" in many ways.
Tifton 44 Bermuda Grass
Tifton 44, a hybrid between Coastal and a winter hardy bermudagrass from Berlin, Germany, was released by the USDA and the Georgia Agricultural Experiment Station in 1978. It has finer stems, is darker green, and forms a denser sod than Coastal. Tifton 44 is slower to establish than Coastal, seldom providing any significant forage production during the establishment year. It is more winter hardy than Coastal and usually greens up 7 to 10 days earlier in the spring.
Tifton 44 may take 3 years to fully establish, which is typically twice as long as Coastal. be a serious problem. However, use of this hybrid can be particularly desirable where a tight sod is the goal or where good winter hardiness is needed.
Callie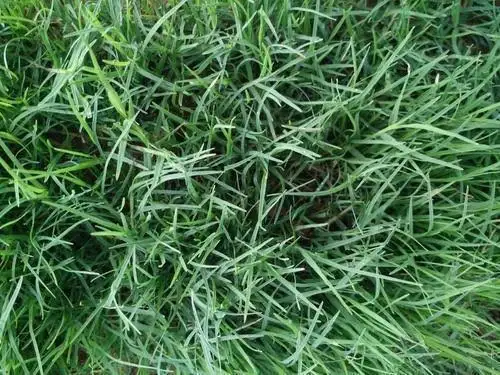 Callie was released by Mississippi State University in 1974 after selection from some plant introductions from South Africa. It is probably a hybrid, but its exact origin is unknown. Callie is a tall-growing bermuda grass with large stolons and wide leaves. It produces an open sod. This cultivar establishes more rapidly than Coastal, has better forage quality, and has higher yields during the establishment year. However, it has little winter hardiness and is quite susceptible to rust.
Russell Bermuda Grass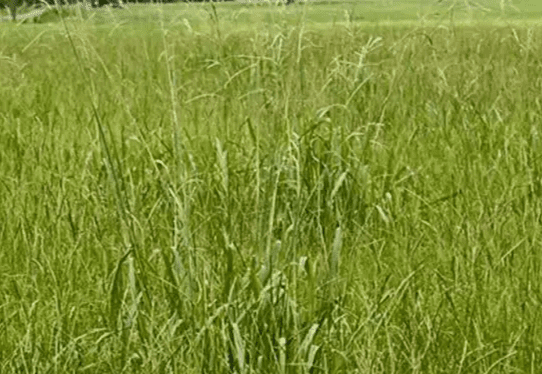 Russell is a vegetatively propagated bermudagrass that appeared in a field in Russell County, Alabama. The field was originally planted to the variety Callie. It is believed to be either a mutation of Callie or a natural hybrid between Callie and an ecotype of common bermuda grass. It has yielded better, spread more rapidly, and been rated higher for winter hardiness.
Russell produces both rhizomes and stolons. This grass, which resembles common bermuda grass in many respects, forms a dense sod that holds up well under grazing and is especially effective in preventing erosion. Russell was jointly released by Auburn University and Louisiana State University in 1994.